Dr. Joseph Chisari

Are you able... to move freely, manage your stress, and live up to your fullest potential? "My personal goal is to help achieve total health for you and your family and in turn to improve the health of the world".

Increasing Life Expression and Potential

Chiropractic is a philosophy, science and art of things natural; a system of adjusting the segments of the spinal column. Helping you and your family express and maintain complete health naturally.

Fryeburg Chiropractic and Wellness

We Listen, We Diagnosis, We Believe, We Care! Please come and get your spine checked, by visiting us at our clinic in the beautiful village of Fryeburg, ME.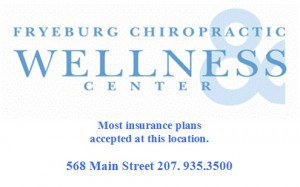 Call one of our offices today:
Fryeburg Clinic: 568 Main St.
 207.935.3500

Bridgton Clinic: 86 S. High St.
 207.647.2100
Begin Your Journey to Better Health and a Better World!
 All body functions are controlled by the brain sending and receiving mental impulses (life force) over nerves.  When vertebrae (spinal bones) are subluxated or misaligned, cord supply is blocked, creating disease.  Chiropractic adjustments correct subluxations, restoring life force to the body so that healing may take place.
Help correct health problems and stay healthy through family Chiropractic checkups.
Get your spine checked today!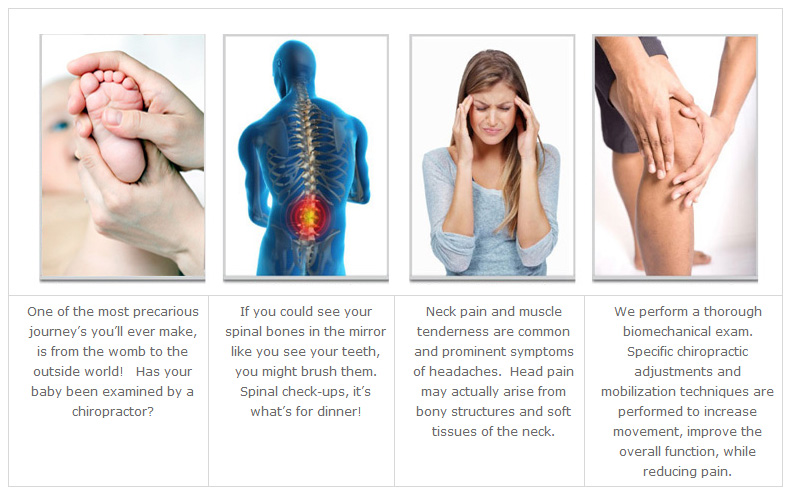 © Copyright Fryeburg Chiropractic - Theme by Pexeto